Hawthorne Historical Hotel 
Join us at the Historical Hawthorne Hotel located in Salem, MA for a great day of psychic readings, metaphysical offerings, presentations, and more!  Featuring a variety of nationally known psychic mediums, paranormal groups, as well as a marketplace filled with crystal dealers, candles, art, jewelry, crafts, essential oils, and more.  The Psychic Expo will be held in the ballroom from 9:30am - 4:00pm.  There will be a variety of featured presentations held in the Pickman Room throughout the day which are included in the $2.00 general admission. 
Featured Presentations are listed BELOW 
(Please note that the special separate functions, taking place Luncheon in the Essex Room and Dinner in The Hawthorne Library, require separate admission tickets which should be purchased in advance.)
Pickman Room Presentations
Sponsored by: 
 Elemental Energies                             with Chris Ann & Jeff
 27 N. Berwick Rd., Wells ME                                                           207 641-5070
10:00am  Opening Ceremony
10:30am Paranormal Notes from a Paranormal Investigator and Historian                                                                presented by Thomas Spitalere
Did you ever want to know tales of historical haunts? Ever wonder why you see small cemeteries on the side of the highways?  What stories surround the hauntings in the New England Area?  Where are the active sites of paranormal activity?  Stop in and listen to the stories from the crossed over!
11:15am  Protection Methods from Beyond the Veil  presented by Michelle Guillemette
With the intrigue of connecting with spirits some forget that it is not a good thing to bring any unwanted energies into their personal earthly journey. Are you Prepared? Are you Safe?  Join Michelle Guillemette, born into generations of witches and healers, she is one of the most sought-after lecturers on clairvoyance, witchcraft, and metaphysics.  Allow yourself to take some time and learn some of the best ways on how one may protect themselves from unwanted connections.  Let's explore!  Sage or Stones? Oils or Prayers? Good or Bad? 
12:00pm  Jeff from Elemental Energies presents                "Walking A Rune Path" 
During this talk Jeff will discuss the modern use of the Elder Futhark Runes. He will talk and demonstrate Rune Reading, Creating Bind Runes and the power of Galdr. As a Reiki Master Jeff also uses the Runes for Reiki and is currently preparing to start teaching Rune Reiki to Reiki Practitioners II and higher. He will demonstrate on volunteers from the attendees Reading and Reiki, will channel and bring in energy into the chamber using Galdr. 
1:00pm  1:45pm  The Lunar Nodes presented by Martha Clarke, Astrologer
The Lunar Nodes of the Moon are imaginary points in space and in a natal astrological chart symbolise our karmic past - the South Node, and what we aspire to move towards so we may grow and evolve - the North Node.  
2:00pm Chris Ann from Elemental Energies presents  Crystal Addicts Unite, Learn how to combine energies with your crystals!
Chris Ann will give you great ways to use all the crystals that you have been collecting/hoarding for years! Let's get them out and use them!. This workshop is about combining energies of crystals to work together for YOUR highest and best good. Crystals can be more powerful when used in connection with others. See which ones like to play nice with each other. Chris Ann will give you crystal recipes to use in your everyday life, healing practice, meditation time and more. Specific combinations have become part of Chris Ann's signature style of crystal healing and she will share!
3:00pm Chakra Balancing Meditation with Angie D'Anjou         Are you feeling tired, warn out, confused?  Let me show you how this simple Chakra Balancing may change your energy field and open the flow of more positive energy.
3:45pm  Closing Ceremony
THE AWAKENING MOMENTS EXPO                HAWTHORNE HOTEL GRAND BALLROOM 
Meet The Readers....

Irinie Chiu   Michelle Guillemette     Linda McCracken   
Tracy Avietti, The Bones Speak       Chris & Jeff
    Angie D'Anjou
THE MARKETPLACE
Color Street Nails   Laura Bogaard
Crystal Energy Images   Jean Davis
Elemental Energies  Chris Ann and Jeff
 Essex County Ghost Project   Thomas Spitalere
Heavenly Light Crystals   Sharon Keating 
Lisa's Wire Creations  Lisa Lanfair
Roberta's Herbs   Roberta Horsman
Pink Moon Design  Jodi Vermilyea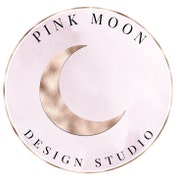 Nova Luxe Studios  Tiffany DeAngelo
More to be listed soon....